As a part of the Program review, the three reviewers: Prof Prof.M.H.Thowfeek, Prof.Achini Desilva and Dr.P.Pretheeba visited the University of Jaffna on 10th January 2023 and met a different group of people and verified the resources available in relation to the Bachelor of Business Management (BBM) degree program as scheduled (given below) from 9.00 am to 4.00 pm.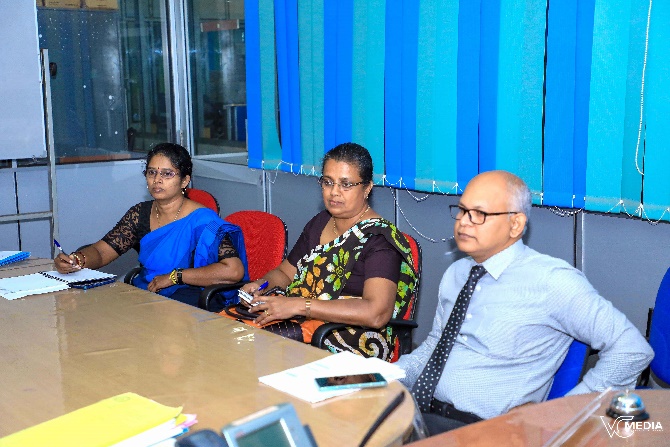 The first event was the meeting with the vice-chancellor, the Vice chancellor briefly explained the commitment of the university administration towards Centre for Open and Distance Programme (CODL) and highlighted the growing performance of the CODL and BBM. After the meeting with the Vice-chancellor, the review team met the director of CQA and the coordinator of IQAC -CODL at the CQA board room. By 9.45 the team met the Directors of the Staff Development Centre, Career Guidance Unit, Center for Gender Equity and Equality, and University Business Linkage Cell at the Office of the CQA.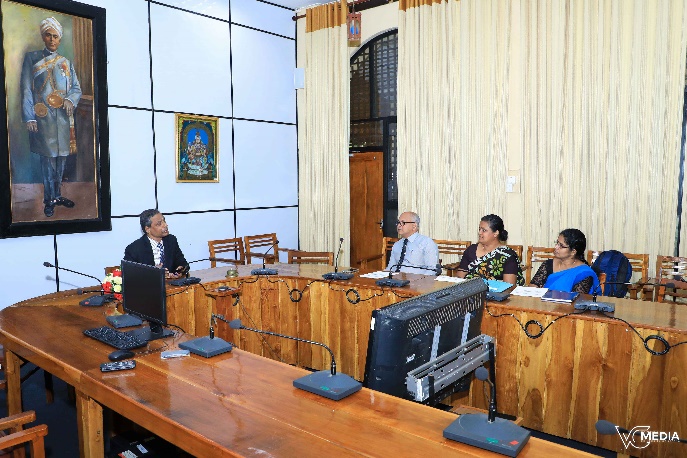 The review team had a discussion with the Director, Deputy Directors/CODL Coordinator/BBM Programme and Deputy Registrar/CODL from 10.30 am to 11.00 am in the CODL Board room. Thereafter they observed the resources available at CODL and the facilities/resources available at the faculty of Management studies and commerce including server room, BBM office, e-lab and lecture rooms.
From 12.45 pm, they examined the selected documents and had lunch in the Faculty board room. Also, they had around a one-hour private meeting.
At 3.15 pm the review team had a wrap-up meeting with the Dean of the Faculty and staff of the Faculty, Director/CQA and the Director/CODL in the board room of the Faculty. In the meeting, the review team tabled their comments: they highlighted many good practices the BBM program and the relevant admin bodies had and the specific area for improvements. By 4.00 pm the site visit program came to end and the reviewers were sent off by the faculty members.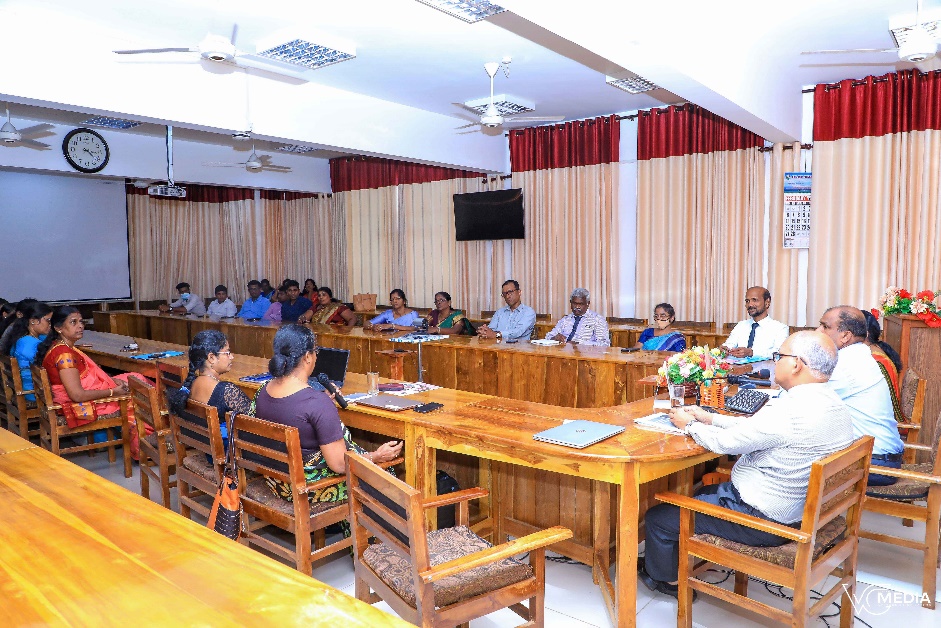 Bachelor of Business Management (Open and Distance Program)
Site Visit Plan
Date: 10.01.2023 (Tuesday) Time: 9.00 am to 4.00 pm
Time

Meeting with

Place of meeting

9.00- 9.20

the Vice-chancellor

Office of the Vice-Chancellor

9.20-9.45

the Director/CQA and Coordinator/IQAC-CODL

Office of the CQA

9.45-10.15

the Directors of Staff Development Centre, Career Guidance Unit, Gender Equity and Equality, Student's Welfare, University Business Linkage Cell and WeBe Cell

Office of the CQA

10.30- 11.00

Director, Deputy Directors/CODL Coordinator /BBM Programme and Deputy Registrar/CODL

Boardroom/ CODL

11.00-11.30

Tea break

Boardroom/CODL

11.30 to 1.30

Site Visit

CODL, Faculty premises, BBM office, server room, learning facilities in the Faculty.

1.30 -2.15

Lunch

Boardroom of the Faculty

2.15- 3.15

Private meetings with reviewers

Boardroom of the Faculty

3.15-4.00

Wrap up a meeting with the Dean, Heads, all Academic Staff, and the Assistant Registrar of the Faculty

Boardroom of the Faculty